On September 24, 2022, at the Deo Ca Traffic Infrastructure Investment Joint Stock Company (HHV) headquarters, Hai Van Tunnel O&M Enterprise Party Cell in HHV Party Committee held a ceremony to admit four comrades to the Party. The ceremony was attended by Mr. Nguyen Quoc Huy – Secretary of the Party Committee, and all members of the Party Cell.
The ceremony took place in a dignified atmosphere, following the procedures of the Charter of the Communist Party of Vietnam. Comrade Vo Ngoc Trung – Secretary of the Party Cell, Deputy General Director of HHV, presented the Decision on Party admission to 4 comrades, including Mr. Do Van Anh, Mr. Tan Vinh Quang, Mr. Huynh Duy Phuong, and Mr. Tuong Van Vinh. Comrade Vo Ngoc Trung acknowledged the efforts of the new party members during the past time. At the same time, he asked the four comrades to continue promoting their roles, raising political awareness and professional capacity, and contributing to building the clean and robust Party Cell.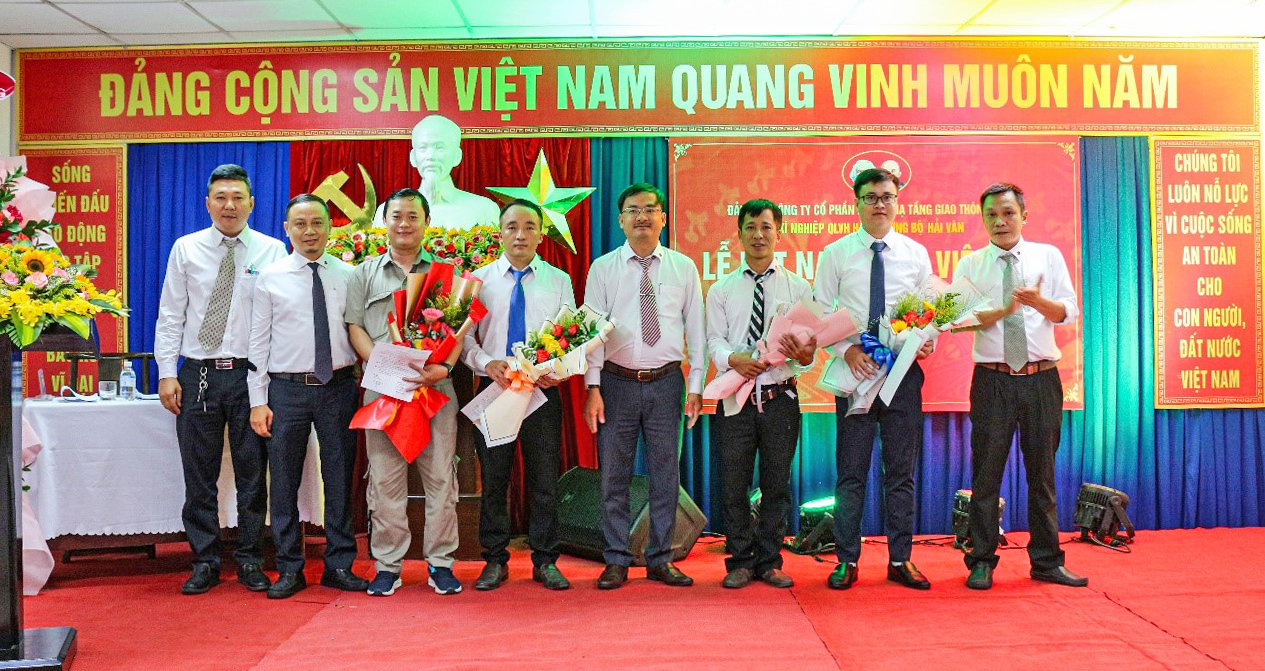 Comrade Vo Ngoc Trung was awarded the Decision.
The four new Party members took the oath and thanked the previous Party members for always guiding and promising to make efforts to complete the task.
At the ceremony, Mr. Nguyen Quoc Huy – Secretary of the Party Committee, congratulated the Party Cell and 04 new Party members. At the same time, he emphasized that admitting new party members is a regular and vital task of the Party Cell because that contributes to developing and improving the leadership capacity and combat strength of the Party's grassroots organizations and individual party members. Comrade Nguyen Quoc Huy suggested the Party Cell continue to promote the spirit of solidarity, maintain political bravery, responsibility, initiative, and creativity, and complete the assigned tasks.
BY HONG LAM